Surebzz.com is back with new freebie only for Kolkata city.. Bertolli Olive Oil No.1 Brand in the world! Together they are giving 1000 bottles of 500ml Bertolli Classico Olive Oil COMPLETELY FREE to consumers to try. Nothing to purchase or do. All we ask if for you to try the product in your favourite recipes and share your experiences with family, friends & colleagues. Also we would love to hear back from you so that we can pass on the feedback to the brand.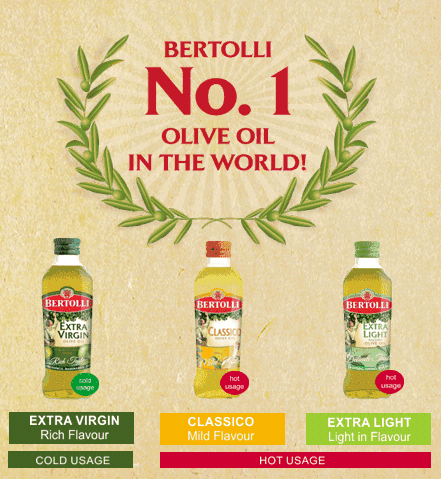 Visit Here Offer Page
Visit myzone.surebzz.com
Fill in your details and submit the registration form
Check your email for account activation link. If you cannot see the mail, be sure to check your SPAM folder.
Complete your profile and check your address / mobile numbers! We need these to send you the kit!
(Optional but recommended)Take surveys so that we can know you better and you can be matched to future campaigns!
Wait for campaign invitation email to come to you in the next few days.
Accept campaign invitation when it arrives.
Get ready to taste the amazing flavour and quality of Bertolli Classico Olive Oil!
Share your experiences with friends, family & colleagues
Submit SureBzz Reports in myzone.surebzz.com so that we know what you liked and did not like!
Bzz Bzz and Bzz some more!
Note: This offer is only for kolkata resident.