dlfplace.com offering Roll some Excitement… as DLF Place Saket spills a great way of winning Amazing Prizes. Just follow as directed and let the LUCK roll for you!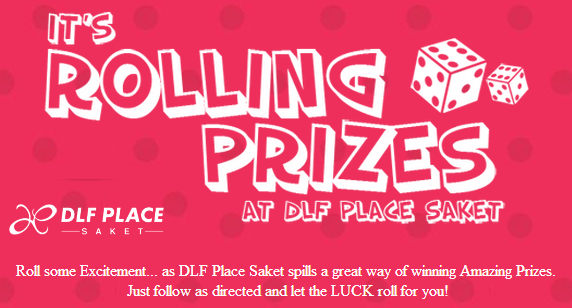 Step 1: Click on 'Start Rolling' and let the dices shuffle for some seconds.
Step 2: Now is the time for you to Stop Rolling the dices and see what luck has in store for you.
Step 3: The mathematical difference between the two dices results as your final score. Click 'Continue' to see Next.
IF YOU SCORE A ZERO, YOU BECOME OUR BUMPER PRIZE WINNER!
You might think this is Surreal.. But, It's time to try your LUCK with us..
It's your chance.. Come on' Go on and just roll these TWINSTERS!