Posted by GUPTA SHREYA on July,20,2015
Friendship Day Contest!!
Everyone has friend of his/her age and they maintain their relation of friendship in their own way. Some people broke their friendship but some who know the value of friends struggle hard to carry on their relation. now in this friendship day ….we must know the name of that incredible man who started the day to celebrate friendship day.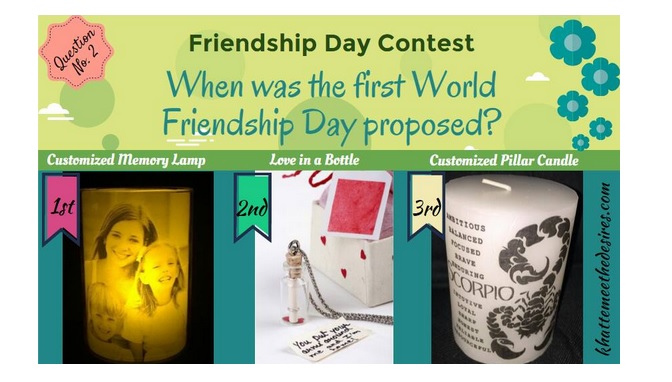 You must like their page
They will ask five questions on our facebook page
ANSWER all of these simple question in comments with #khatteMeetheDesires
SHARE and TAG your friends to increase your chance of winning
If you haven't answered any question on a particular day, you can still answer it before the end of contest
At the end of contest we will choose 3 winners
(Contest Ends on 29 July 2015)
Posted In: