Show your photography skills in the 'Asian Photograph Artistique' contest. It is a contest + exhibition too. Reflect your skills in the free contest 2017. Here you can get a good amount of cash prize, as someone would buy it. Participate in the free exhibition contest 2017. Showcase your talent now. Deadline is 5th August, 2017.
Rules:
The entries should not be mounted and without borders.
Size of the images should not exceed 5 MB.
Image name should be written as "

category name

" "_" "

photographer's name

".
The category name of each image should be clearly mentioned during submission.
There must be no identifying marks, names or copyright information on the face of the print.
Contest Management will not be responsible for non-receipt of entries.
If at any time, any information provided by any Participant is found to be incorrect in any manner, then SAP reserves the right to disqualify such the Participant from the Contest, without limiting the rights of SAP to take appropriate legal action.
Images submitted to the contest should be the sole property of the author and should in no way be copied or photo-shoped from any image belonging to a different author.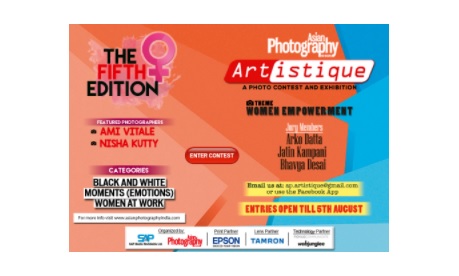 Visit Here

O

ffer

P

age
Follow all the steps given above
Submit entries