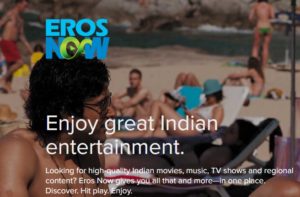 Celebrate This christmas at your home with a subscription of Erosnow for Free valid till 31st december 2018. Eros Now is one of India's leading OTT platforms with the biggest catalogue of movies & music in several languages including Hindi, Tamil, Punjabi, Malayalam, Telugu, Kannada, Marathi, Gujarati and Bengali. Watch in HD, Bollywood and regional Indian movies, TV shows, Eros Now Originals, Music and Music Videos anytime, anywhere, on nearly any device in your living room such as Apple TV, Android TV, Roku, Google Chromecast, iOS and Android mobile devices. Download movies to watch offline and Favourite them to build your movie collection for repeated viewing.
Sign in or Sign up
Use Promo code merifilmydiwali
Get your Free Subscription valid till 31st dec 2018
! Stay at Home and reduce your expense of going to theater. Stay Tuned with Erosnow !